Auto Insurance
THERE'S NO REASON TO PAY FOR INSURANCE COVERAGE YOU DON'T NEED OR WANT.
That's why we offer many different deductible and endorsement options. Your local agent can help you find the right combination of coverage top protect what you care about most, putting time back on your schedule and money back in your pocket Here are some of the features and options that set our auto insurance apart: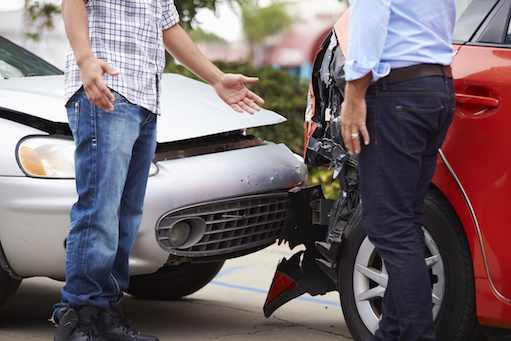 Car Rental Coverage
Rental reimbursement coverage pays for a rental vehicle when your car is not driveable or in the shop
A few rental reimbursement facts
There are more than 19.3 million car accidents each year in the United States.
One in every 8 drivers will be involved in a car accident this year.
On average, a driver can expect to be involved in an accident every seven years.
The average car is in the repair shop for nearly two weeks after an accident.
Drivers can end up spending as much as $500  to rent a replacement vehicle.
Even if you have rental reimbursement coverage, it might not be adequate enough to cover a rental vehicle comparable to your car.
One year of rental reimbursement coverage costs less than one-day car rental
More Info
If both your vehicle and your home are insured with the Samaha Insurance Agency, our Common Cause of Loss policy feature only requires you to pay one deductible if multiple items are damaged or destroyed in a single event.
More Info
If you're involved in an accident with another vehicle insured by an American National company, we will discount or completely waive your collision deductible.
More Info
We cover up to $2,000 of customized equipment added to your vehicle as an aftermarket part, and additional coverage can be added for vehicles with comprehensive and/or collision coverage
More Info
ROADSIDE ASSISTANCE
– Roadside assistance coverage can be added to your auto policy for a reasonable price, and the service is available 24 hours a day, 7 days a week and 365 days a year.
GAP – The optional GAP endorsement will pay for the difference between your loan balance and the current value, up to $10,000, of your covered vehicle if it's totaled in an accident.
ACE – If your vehicle is less than a year old and has been driven 15,000 miles or less, our ACE endorsement will replace it with a comparable one if damage caused by an accident is greater than 25% of the original vehicle cost. Alternatively, it will cover original equipment manufacturer (OEM) parts if your vehicle can be repaired.
our videos
Why Auto Rates Go Up